Being an effective and innovative leader in today's business environment is a challenge. The world has shifted to the digital era where social and business structures are rapidly changing.
Today, the business that adopts a new concept has a better application that satisfies more customers. How a leader reacts with the trend of e-commerce or the way a leader acts will directly affect company performance. Yes, that's right, running an e-commerce company requires good management skills but Leadership is more Important- the best business founders and leaders inspire their employees with a vision of what's possible. This vision is what will give your business the direction it needs to succeed. It also applies in times of high growth.
The growth or failure of a company largely depends upon the kind of leadership. Success is sure if the leadership can get the plans executed on time and provide the much-needed guidance.
Importance of Innovative leadership in E-commerce Business:
Achieve the Business Objectives
E-commerce business is based on specific objectives that are the base of the organization. These policies need to be implemented so that the overall vision of the company is met. The execution of these policies is only possible through able leadership. An Innovative leader will drive these schemes and procedures throughout the organization and make it convenient for all to follow.
Management and Key Functions
The effortless execution of business management can only be possible with the help of able leadership. Proper planning, coordination, organization, motivation, communication, and control are the critical elements of Innovative leadership.
It is like a force that drives all these tasks to be accomplished on time. In a business, there can be no substitute for leadership.
Growth in Effectiveness of Work
Leadership lays the foundation of work effectiveness. It is crucial for the management of e-commerce business. Lack of proper leadership can sink the ship and act as an obstacle in achieving the targets. Leadership is essential for executing the planned activities. A lot of daily activities involve coordination and planning.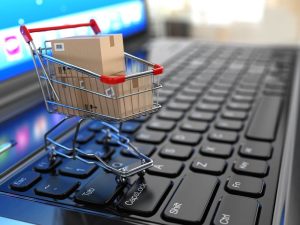 Personality Development
Effective leadership also contributes to the overall personality development of all the colleagues in the organization. The leader generates a positive vibe, an environment full of cooperation, and develops similar qualities in the team.
Get ahead of the competition
Innovative leadership will always have a plan to combat the competition. They are foresighted and fabulous with their marketing strategies. A strong leader motivates the employees to enhance sales and drive the growth targets.
Conclusion:
Strong leadership is imperative for modern E-commerce businesses like Richeera, avion mart, Werfit, etc. It is innovative leadership that helps to drive the organization's vision and keep the employees contended. Without a foresighted leader, the company is like a ship without a captain. Therefore, it is vital to invest in able leadership to achieve all the goals.